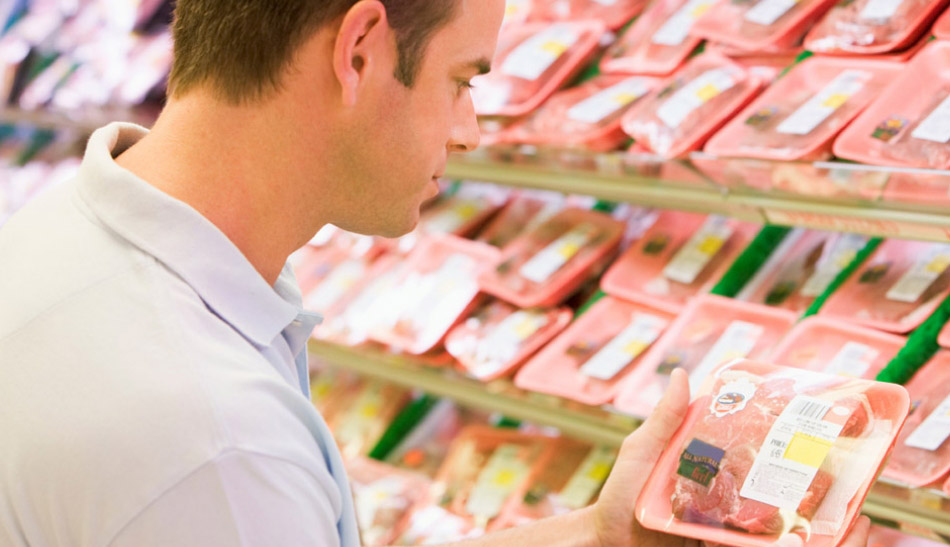 Once an innovation, then a trend, case ready meats have established themselves as a must-have in retail meat cases. In 2022, 83% of packages in the meat case, or 76% of SKUs, were case ready.
1
By protein, case ready ground beef has shown exponential growth. In 2022, 85% of ground beef was sold as packaged meat, compared to 3% in 2018. Just over 70% of all beef sold in 2022 was case ready, compared to 6% in 2018. Market penetration for case ready pork reached 77% in 2022.1
What's driving this growth? In a word: convenience.
The Easy Option
For shoppers, case ready meat offers less mess, easy-to-open packaging, and minimal prep time.
For retailers, the list of benefits is even longer, and includes reduced in-store labor, less risk of injury, fewer opportunities for cross-contamination, longer product shelf life and less shrinkage.2
Beyond convenience, case ready products provide another big benefit – opportunities to build brand loyalty.
Brand Names Can Mean Big Business
Brand names influence shoppers who purchase fresh meat, with 60% of consumers saying they prefer branded fresh meat, according to a 2022 report. While that leaves 40% with no brand preference, it's a big change from 2010, when 75% had no brand preference. Clearly, consumers have a growing attraction to branded meat.3
Another benefit of branded case ready meat is that it offers ways to address market segmentation, such as shoppers who want premium products or those who seek out meat with "better for" claims.
By stocking packaged meat with the attributes consumers are looking for, retailers can differentiate themselves and offer products that can build loyalty with customers.
For branded case ready beef and pork, turn to Tyson Foods and its portfolio of brands. The premium, dual-tiered beef and pork offerings of Chairman's Reserve® Meats can satisfy the demands of shoppers who seek an unparalleled eating experience.
Open Prairie
®
Natural* Meats, with its never-ever promise, can appeal to shoppers who are looking for traceable products and animal welfare claims.
Whatever the case, we have branded solutions to help draw customers to your stores.
Sources:
1 Cryovac® Brand, 2022 National Meat Case Study, October 2022
2 Case ready takeover | Meat + Poultry
3 Anne-Marie Roerink, Principal, 210 Analytics LLC, The Power of Meat 2022, Report sponsored by Sealed Air Food Care Division/Cryovac® and Published by FMI and the Foundation for Meat & Poultry Research & Education
4 Midan Marketing, Beef Attributes Research, 2022